Kell Andrews is available for school and library visits, as well as Skype, bookstore appearances, book events, and book fairs. Popular topics include "Kids Forecast the Future: Weather for Kids," "Seeing Differently: Where ideas come from" and "Stories found and made: The difference between fiction and nonfiction." Contact her at kellyandrews92@yahoo.com.
Upcoming
BooksNJ 2017, Paramus Public Library
New Jersey book fair in Paramus, NJ, June 11, 2017, 1 pm – 5 pm
A full listing of Author School Visits State by State on Kim Norman's blog.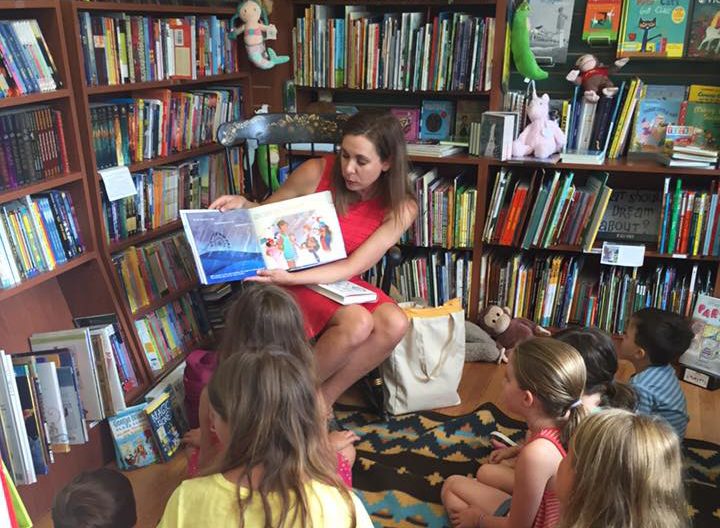 Resources for Media, Teachers, and Librarians
High-res photos of Kell Andrews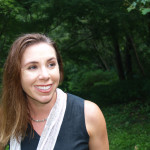 Past Events
Event: nErDcampNJ
Chatham, NJ, May 20, 2017
Open Book, Middle Grade Celebration
Elkins Park, PA, November 5, 2016
Unity Charter School, For the Love of Reading
Morris Township, NJ, September 28, 2016
Barnes and Noble National Storytime
August, 20, 2016

Pajama Story Time
Penn Wynne Library, Wynnewood, PA, Thursday, July 14, 2016
Book Launch: Mira Forecasts the Future
BookTowne, Manasquan, NJ, Saturday, July 2, 2016, 11 am.
Book Launch: Mira Forecasts the Future
Children's Book World, Haverford, PA, Tuesday, June 14, 2016, 4:30 pm.
Presentation: Kids Forecast the Future: Weather for Kids
Brownie Girl Scout Troop 721 in Penn Wynne, December 3, 2015.
Book Event: Ludington Library Local Authors Book Fair
Book fair in Bryn Mawr, PA, Saturday, November 15, 2014.
Book Event: The School in Rose Valley
Book fair in Rose Valley, PA, November 9, 2014, 1-4.
Book Event: Jabberwocky Book Fair
Penn Wynne Elementary, in Wynnewood, PA, Monday October 20, 2014, 6-8 PM.
Presentation: Penn Wynne Library
Speaking to young readers and writers in Wynnewood, PA, at August 19, 2014, 6:30 PM
Book Event: Book Expo America
Kell signed copies of Deadwood at BEA in New York City on May 29, 2014.
Presentation: Baldwin School
Kell spoke with upper school writers and readers in Bryn Mawr, PA, on December 9, 2013.
Presentation: Friends School Haverford
Kell spoke about where writing ideas come from with writers and readers at the Friends School Haverford in Haverford, PA, on April 11, 2013.
Presentation: Welsh Valley Middle School
Kell talked with seventh graders in the Challenge and Waterbound programs at Welsh Valley Middle School in Penn Valley, PA, on March 12, 2013.
Book Event: Penn Wynne Earth Day
Mike Weilbacher, executive director of the Schuylkill Center for Environmental Education, wrote about the first Penn Wynne Earth Day celebration, where Kell appeared to talk about DEADWOOD.
Presentation: Ludington Library in Bryn Mawr
Kell visited Ludington Library in Bryn Mawr, PA,  in October 2012 to talk about reading and writing fantasy. Here's the pretty flyer from the Lower Merion School District bulletin.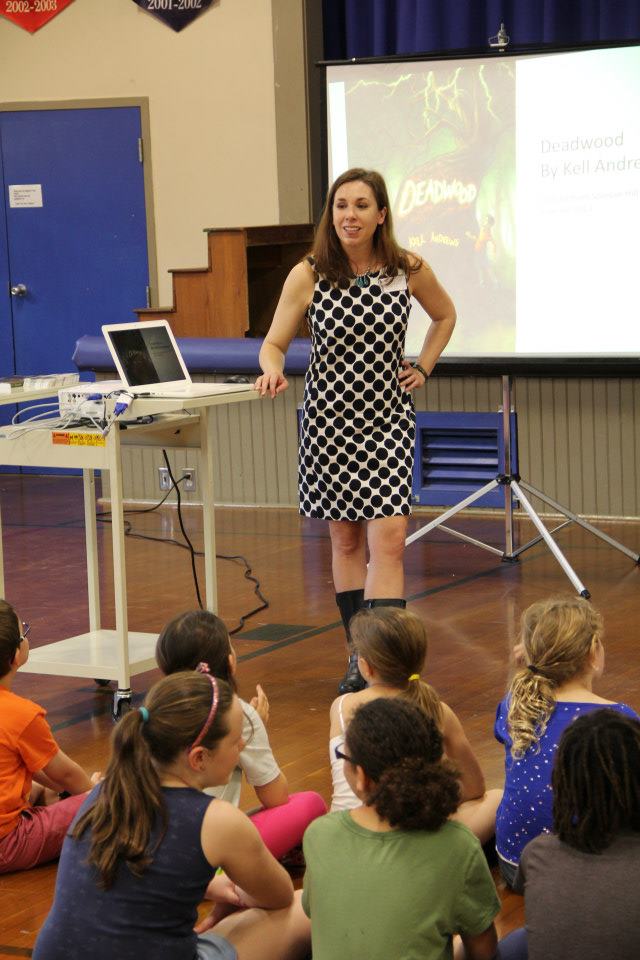 Kell Andrews at Friends School Haverford
Save
Save
Save
Save
Save
Save
Save